Design is Actually for Everyone

Design is Actually for Everyone is a design-centric database, website, and brand identity with the mission of challenging the barriers of a design education through making resources accessible and straightforward.

The resources that make up this database revolve around education, and follows these access points:

︎︎︎ guidance
︎︎︎ parental support
︎︎︎ cost of education
︎︎︎ media reflection
︎︎︎ data

Fall 2020

︎︎︎ Research
︎︎︎ Branding
︎︎︎ Web Design
---
Design is Actually for Everyone started with the title Access to the Graphic Design Field. As a graphic design student, I often reflect on my own design journey, my privilege, and my design education so far.

How can I use my privilege to help remove these barriers, and furthermore, use digital resources to improve these access points?

Mind mapping helps me connect my thoughts with research under one umbrella.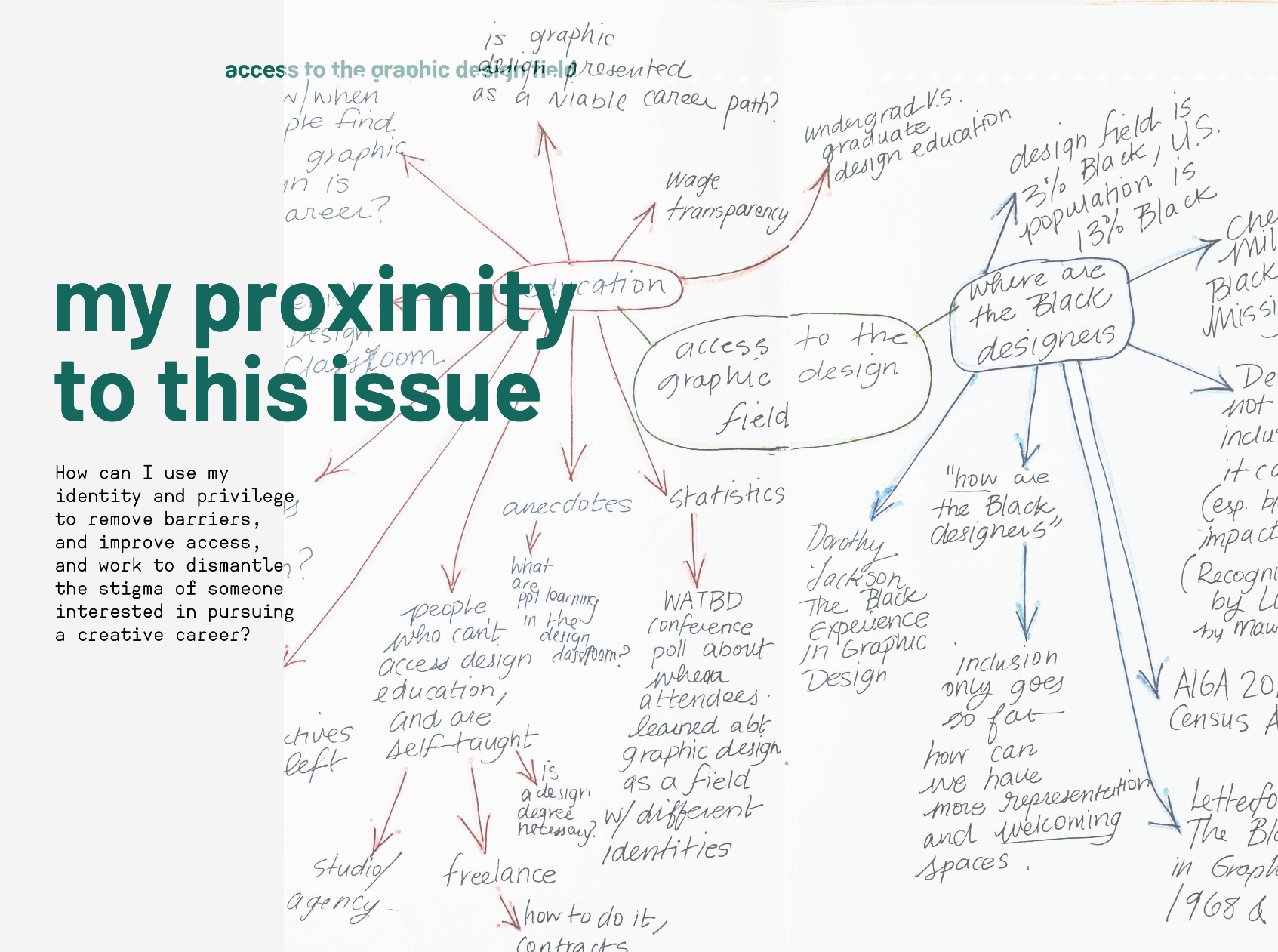 ---
Outcomes

Style Guide

The style guide functions as a bridge between the database and the landing site.

Design is Actually for Everyone focuses on building block motifs and geometric forms.

The style guide follows the main mark, alternative marks, color palette, and typography treatment with examples.

Geometric type pairs with a monospace typeface set at an angle for alternate marks, which allow for growth among different field of design.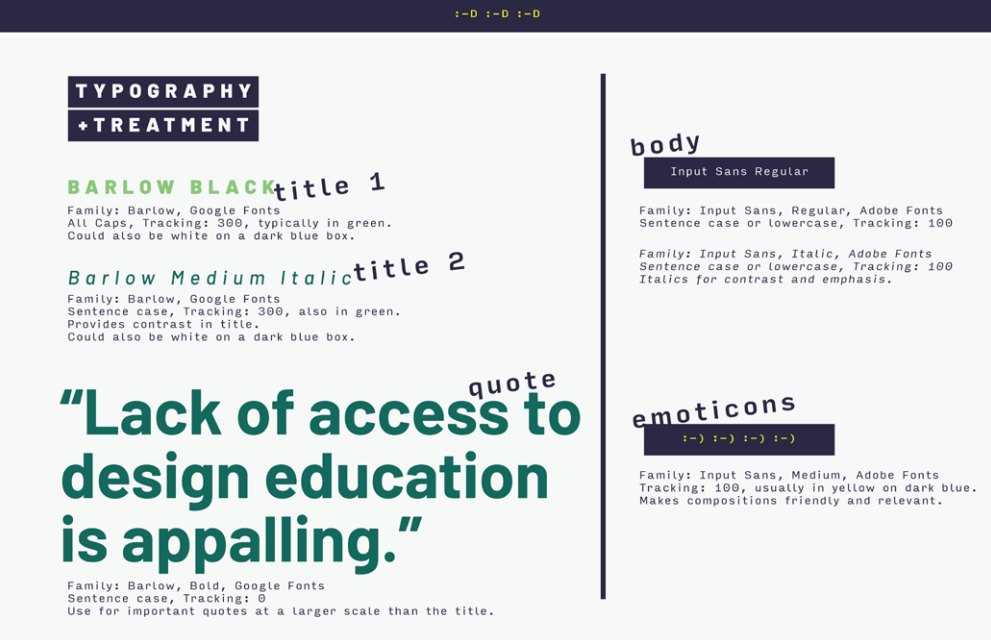 ---
Webpage

The site houses all of the necessary links and action items for the user, including a link to the resource database.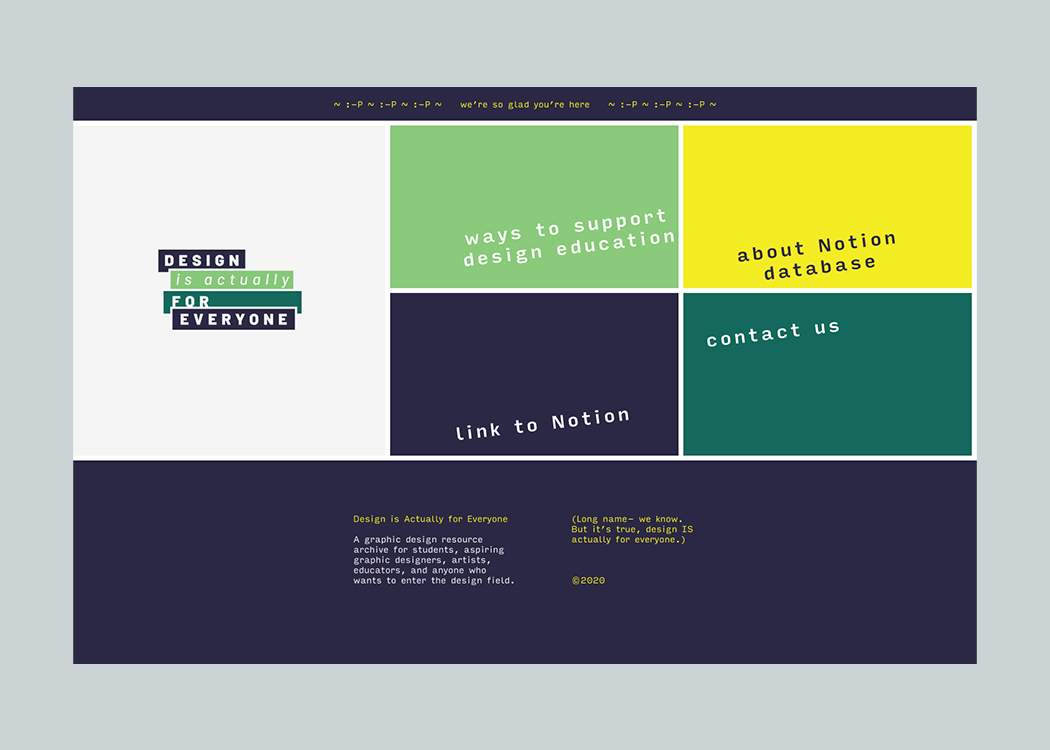 ---